Corneal Graft & Corneal Transplants
Corneal disease affects over 10 million people people world wide and is the 4th most common cause of blindness
The cornea is the front surface of the eye that helps focus light and gives clear vision. If the cornea is not healthy, becomes scarred, damaged or is not smooth, vision can be impaired. If topical treatment can not repair these corneal issues, corneal grafts or transplants may be required to restore vision or to improve the health of the eye.
A corneal transplant, or keratoplasty, is the process of replacing an unhealthy or non-functioning cornea with a new, clear donor cornea.  Corneal transplants are used to treat various corneal disease, restore vision, and reduce pain. There are different types of corneal transplant surgery, which include replacing specific layers of the cornea, or sometimes the entire cornea itself. Donor tissue, that is carefully tested to assure they are healthy and safe, are used for these various types of corneal graft surgeries. Any surgery comes with risk and your surgeon will discuss these risks with you at length before deciding if corneal transplant or graft is the right option for you.
Types of Corneal Surgery
Full Thickness Corneal Transplant – Penetrating Keratoplasty (PK)
Partial Thickness Corneal Transplant – Deep Anterior Lamellar Keratoplasty (DALK)
Endothelial Keratoplasty – Descemet's Stripping Endothelial Keratoplasty (DSEK or DSAEK)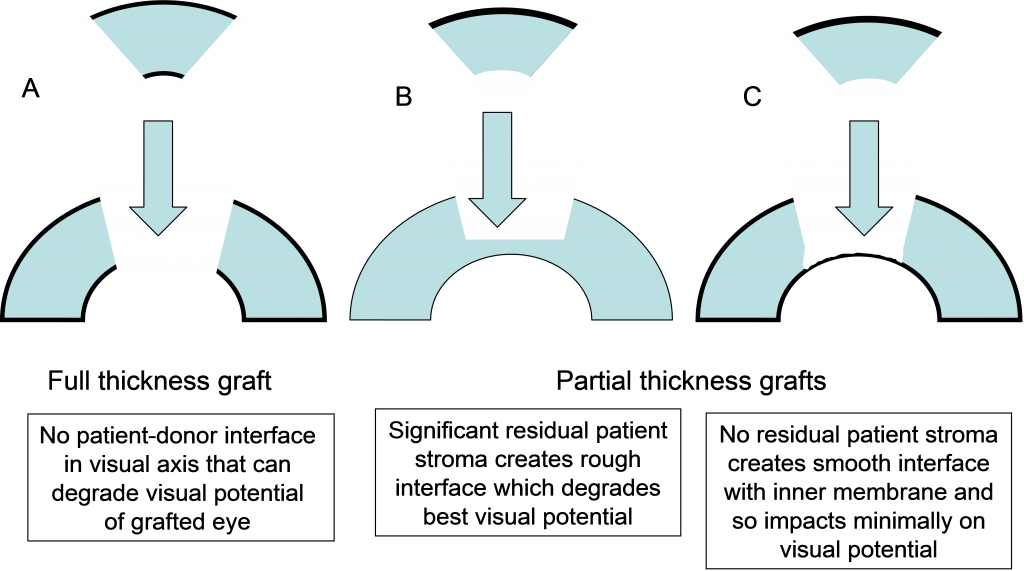 Corneal Transplant/Corneal Graft Surgery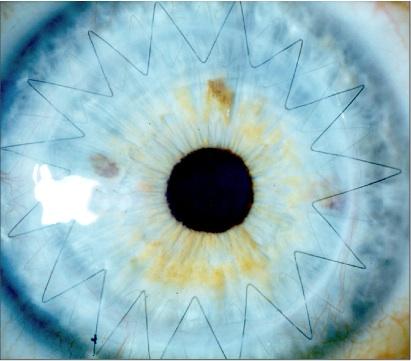 During corneal transplant procedures the eye is numbed with topical and local anesthesia, a lid speculum is inserted to prevent blinking and the cornea is measured to determine the size of donor tissue required. The section of diseased or injured cornea is removed and replaced with a "button" of donor corneal tissue. The new tissue is then positioned and sutured into place and a shield is then placed over the eye to help protect it while it is healing. The sutures are generally kept in place for a year after the surgery and removed when the ophthalmologist feels like it has healed well enough to take them out.
Eye Physicians of Northampton is pleased to have two ophthalmologist on staff that specialize in corneal disease, keratoconus and corneal transplants. Dr. Raymond Hubbe and Dr. Lauren Shatz are both board certified ophthalmologists with fellowships in corneal disease and surgery. During your corneal consult, Dr. Hubbe and Dr. Shatz will take the time to discuss the corneal issues that you may be having, discuss the options available and answer any questions that you may have regarding your treatment or possible corneal surgery. To schedule a consult with one of our corneal specialists, please contact the office directly.